Student Loan MaxAutopay
Debt freedom. Faster.
Automated AI-based extra payments that will save you thousands in interest.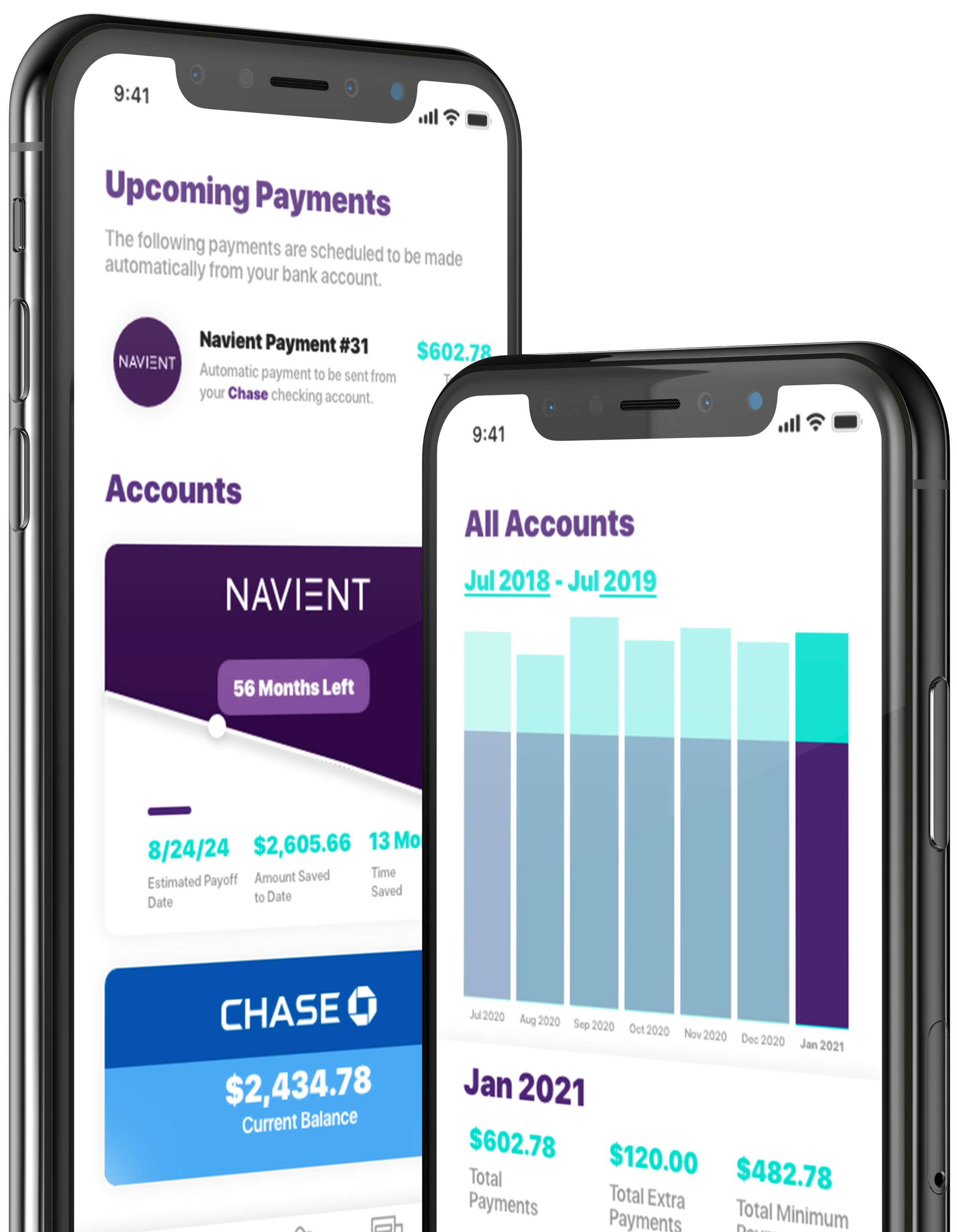 How Does It Work?
1. Connect Your Accounts
We review your financial transaction to determine exactly how much extra you can pay towards your student loans each month. You never pay too little (excess interest) or too much (overdraft fees).
2. Set Your Preferences
Want to limit your maximum payment? Pay off your smallest loans first? Set your preferences, and we'll make it happen.
3. Watch Your Debt Disappear
Every additional payment will save you interest and get you closer to zero student debt.
The average borrower will save over $6,000
in interest and be debt free 4 years faster.
Try it free for 1 month 3 months. Just $2/month afterwards.
Coming Soon to iOS and Android